Home complements in the shape of light articles in glass, ceramic and rope, combined with wild plants to give a fresh touch to spaces. Notes in style and luminosity that imprint personality and character to every corner, making it specially welcoming, as the products from the brand  Lene Bjerre.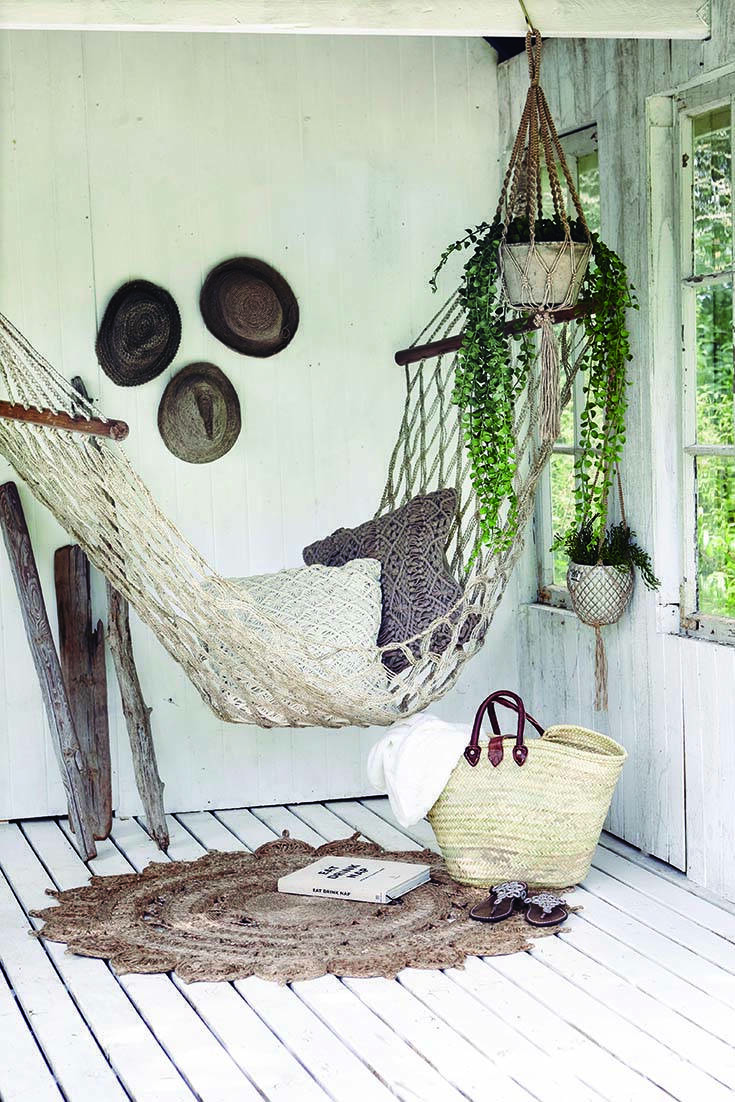 Deep blue, navy blue, celeste, indigo…
The colour blue is synonymous of summer, freshness, Mediterranean breeze… And as such, it inundates our homes, in all its forms and materials, enveloping the aroma of the sea in every exterior space of the house. Brands as  Jenny Hammons Co. are an example.
Engraved aluminium pieces to play with effects provoked by lights and shadows. Small boxes and accessories that imitate applications in bone, with which to sketch a perfect circle for your exterior environments.