The renowned construction company Construcciones Vidal has once again placed its trust in Modelmon to decorate the show flat at its property development at Puig del Caracol in Génova, known as "Na Burguesa". The 3 and 4-room flats, penthouses and duplexes share a sophisticated design and a landscaped area with an infinity pool.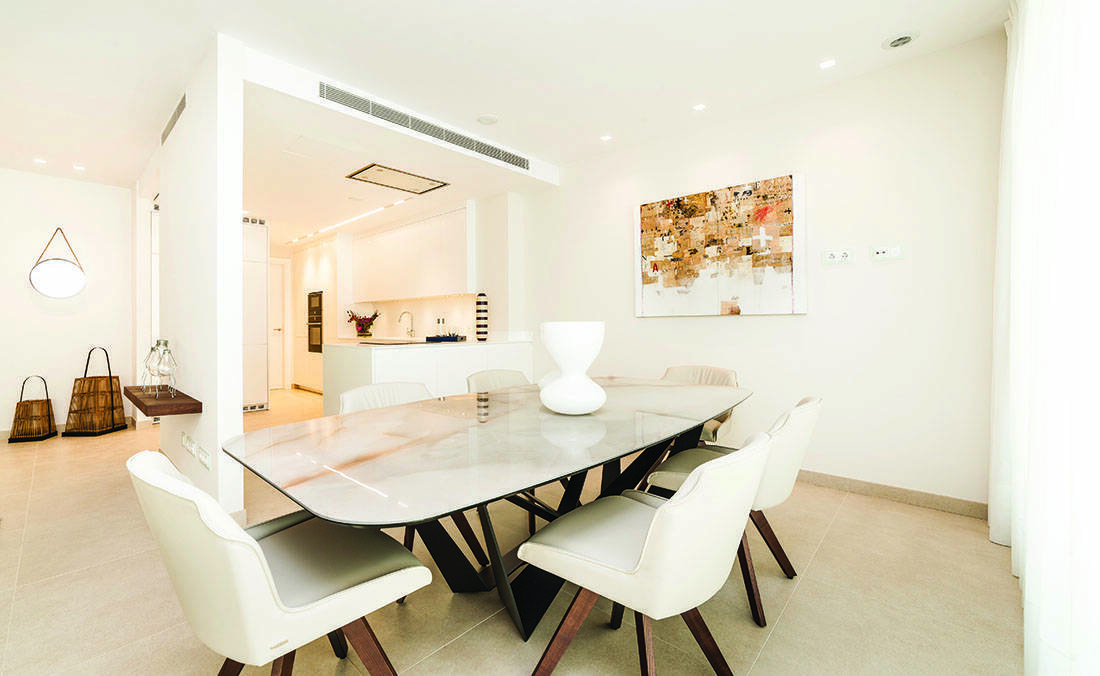 Our objective was to replicate the exclusivity of its building work inside. A large area combines the lounge, presided over by a large leather sofa, and a bright dining area with a table with a marble table-top. The three rooms have different finishes in order to exhibit a unique character.
The most striking decorative touch is a picture by the prestigious artist Velcha Velchev, selected by the art gallery owner Fran Reus. In this work the Serbian artist who resides in Mallorca, talks about memory using clippings from old letters found in markets.