Warm minimalism and rounded shapes are interior design and decoration trends that have become very popular in recent years. This combination of styles can create minimalist, yet cosy spaces with a pleasant and relaxed atmosphere.
This trend focuses on simplicity and functionality, but with a focus on materials and textures that add warmth and comfort to spaces. To achieve this, natural materials such as wood, bamboo or stone can be used, as well as soft, warm fabrics such as wool or linen. Colours are also important in this style, with a warm and soft palette that includes earth tones and neutrals such as beige, grey and white.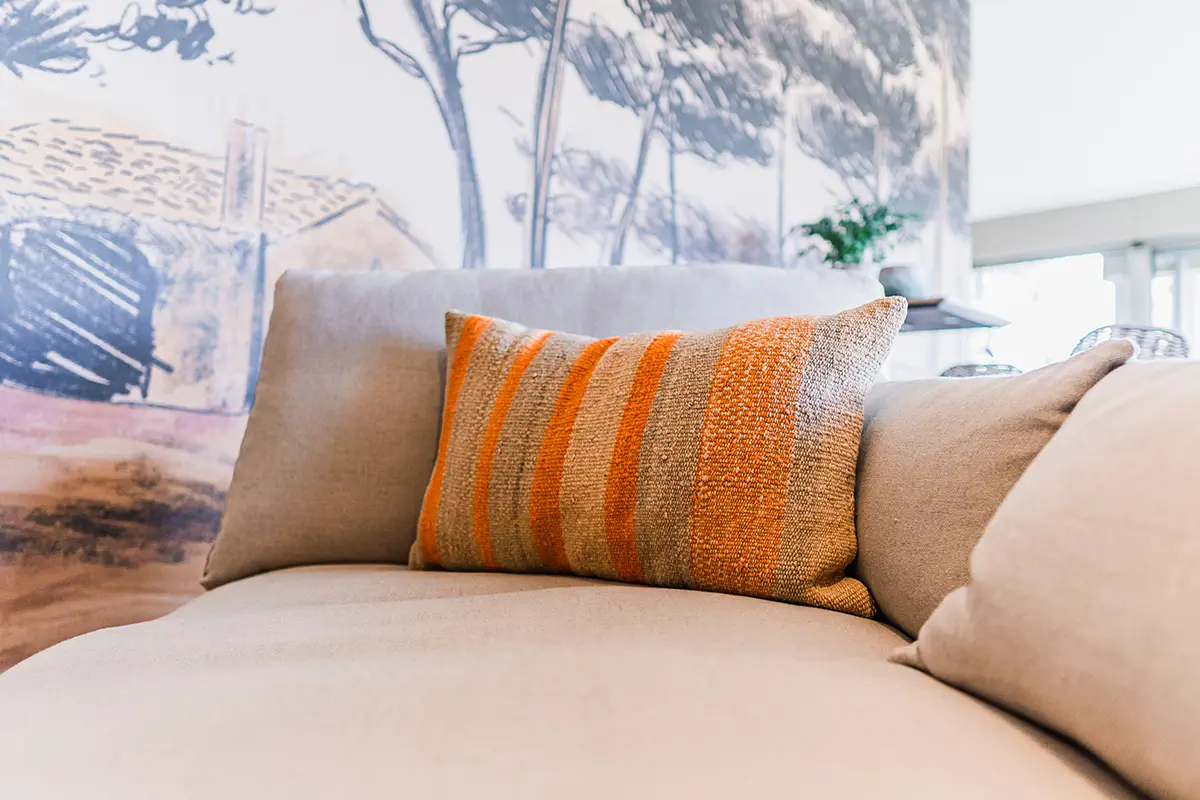 Rounded shapes, on the other hand, bring a touch of softness and delicacy to minimalist spaces. Instead of angles and straight lines, curves and organic shapes are used to create a sense of fluidity and movement, while being more welcoming and friendly.
In a living room, for example, minimalist furniture with soft, curved shapes, such as sofas or rounded armchairs, can be used in combination with cushions in soft fabrics and warm colours. Decorative details such as plants, woollen rugs and lamps with organic shapes can be added to create a pleasant and warm atmosphere.
If we focus on the decoration of a bedroom, a bed with rounded shapes can be used, combined with soft and warm bed linen in earthy tones. Minimalist bedside tables with natural wood details and lamps with softened shapes can be added. Curtains can also be in plain, flowing fabrics to create a comforting ambience.