Child theme index:
Christmas decorations—Much more than a celebration
Christmas festivities are undoubtedly among the most special times of the year, both for family gatherings and all the accompanying traditions and rituals around the table.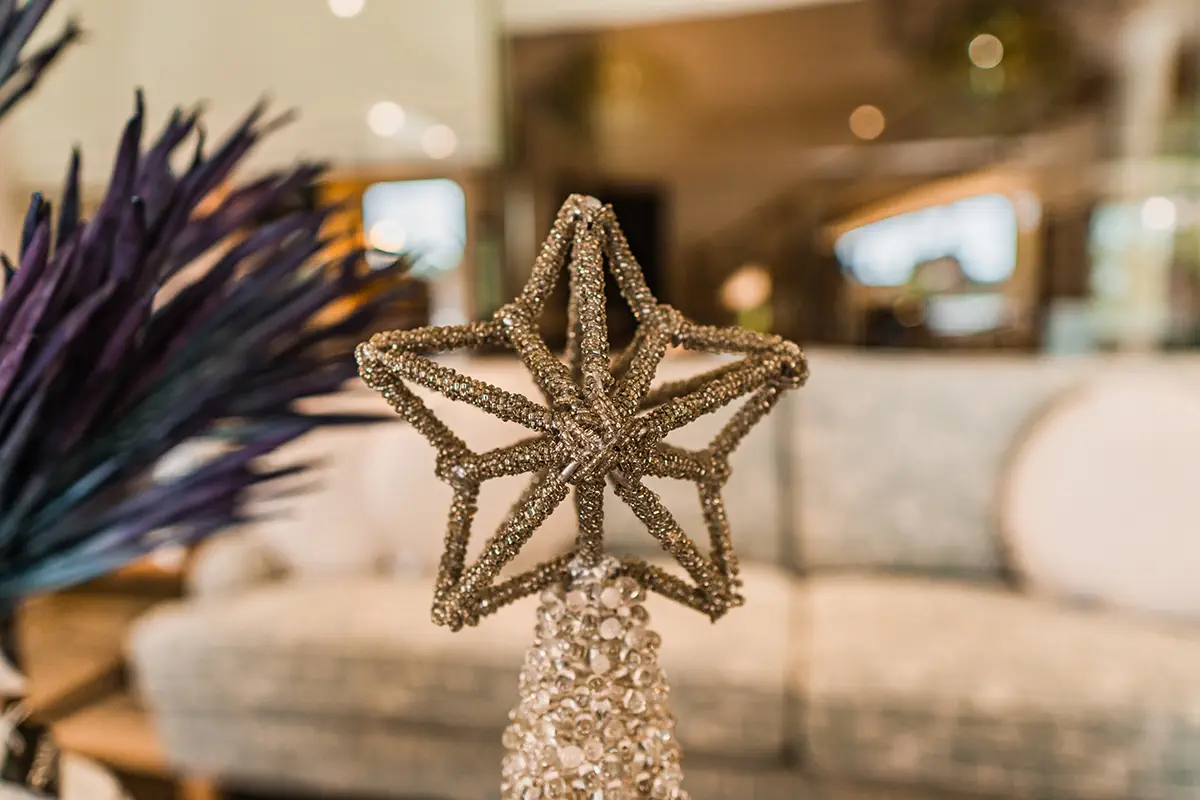 Like almost everything else in life, Christmas décor looks its best when selected wisely, avoiding stridency and overloaded scenes, returning to the genuine essence and origins of the festivity. Christmas decorations must also achieve another goal. They must be able to meet the expectations of young and old alike without stealing the limelight from each generation.
If there is one star that shines brighter than the others in our homes besides the Christmas tree, it is the table. The table's versatility is rounded off with a wide range of decoration possibilities based on pieces and ornaments that can be combined in many different ways.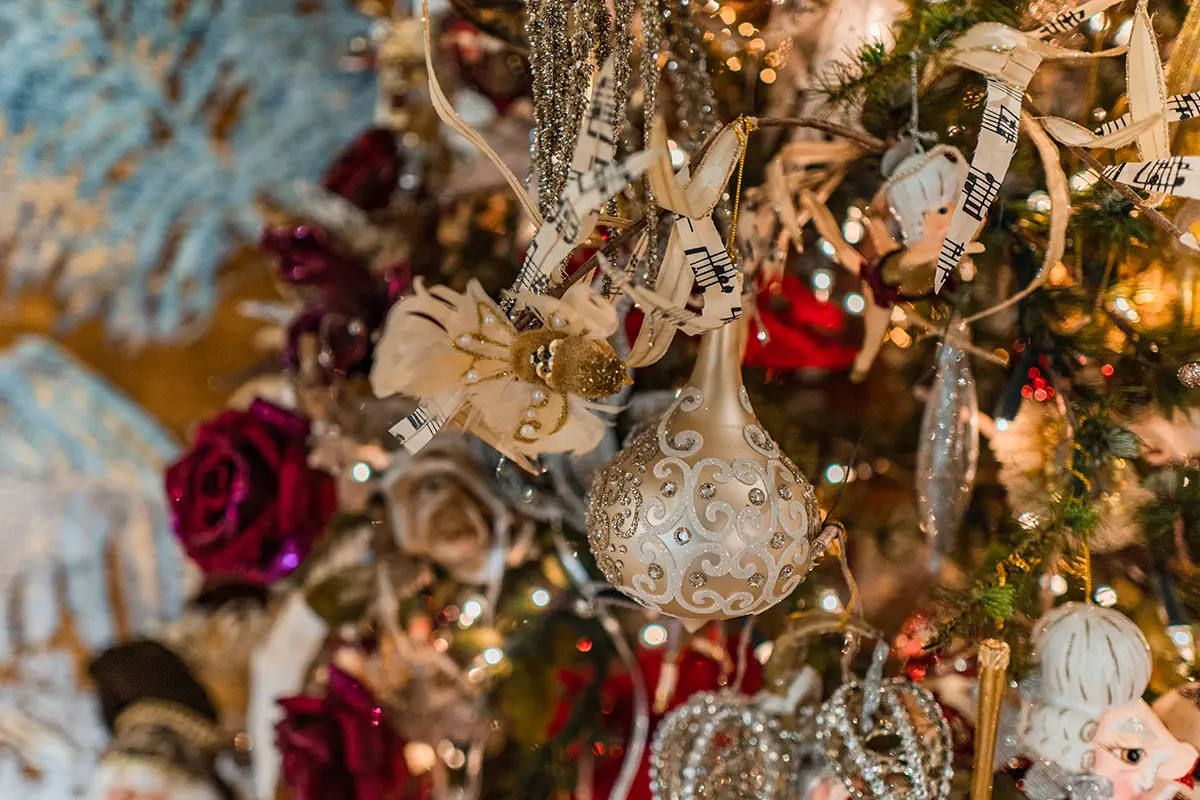 Handmade and hand-painted porcelain tableware provides a distinctive value
Decorating a table with handmade tableware has become a trend that brings an added touch to a table setting. Unique, handcrafted pieces, designed by hand, take on a role capable of being passed on and becoming a legacy from parents to children. The slow movement is becoming increasingly popular in some parts of society. It is a trend that aims to slow down the pace of people's lives, reviving traditions and relaxed lifestyles typical of bygone eras when a taste for detail was appreciated, especially during the processes of creation (craftsmanship) or consumption (gastronomy). Limiting the time spent on a task, in other words, the journey, was no longer an obsession but a part of the enjoyment, and the end product has to be appreciated too.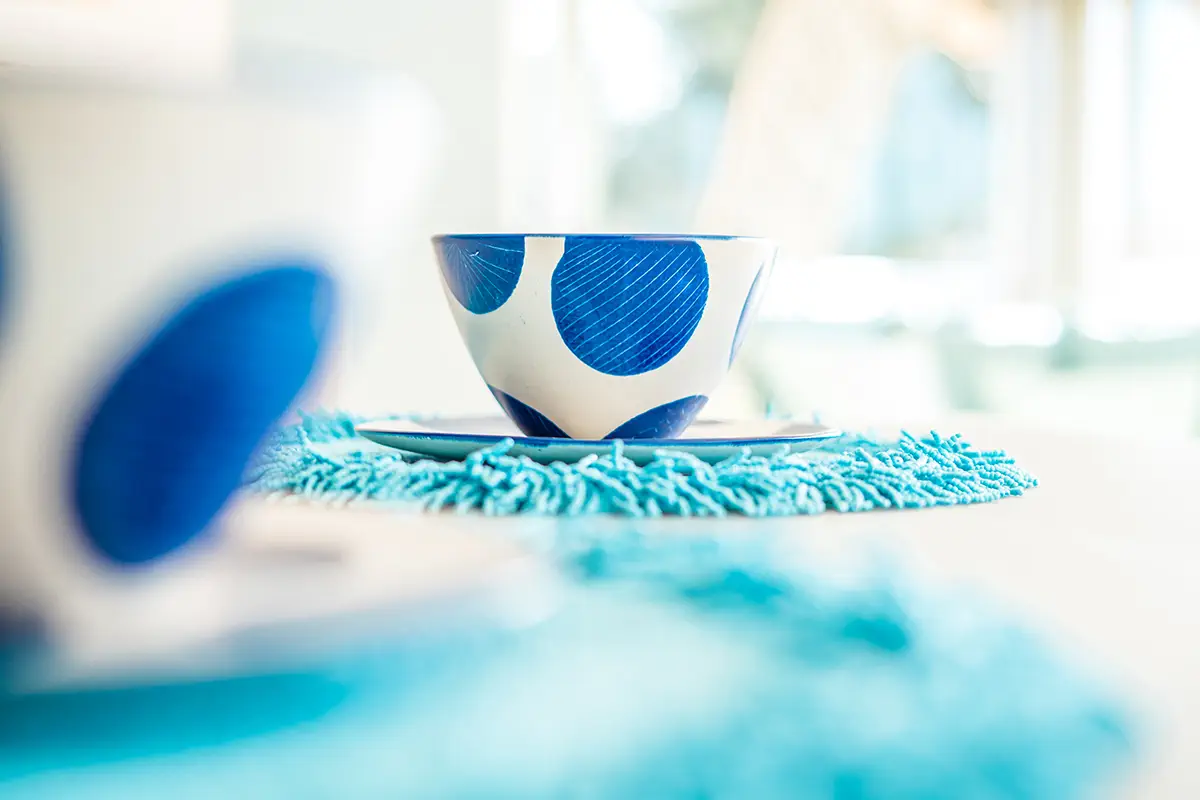 This culture includes producing handmade pieces, among which porcelain tableware is one of the most important. Small, modest works of art that combine yesteryear's know-how with new techniques, materials and current trends. Complete sets of tableware moulded and painted by hand.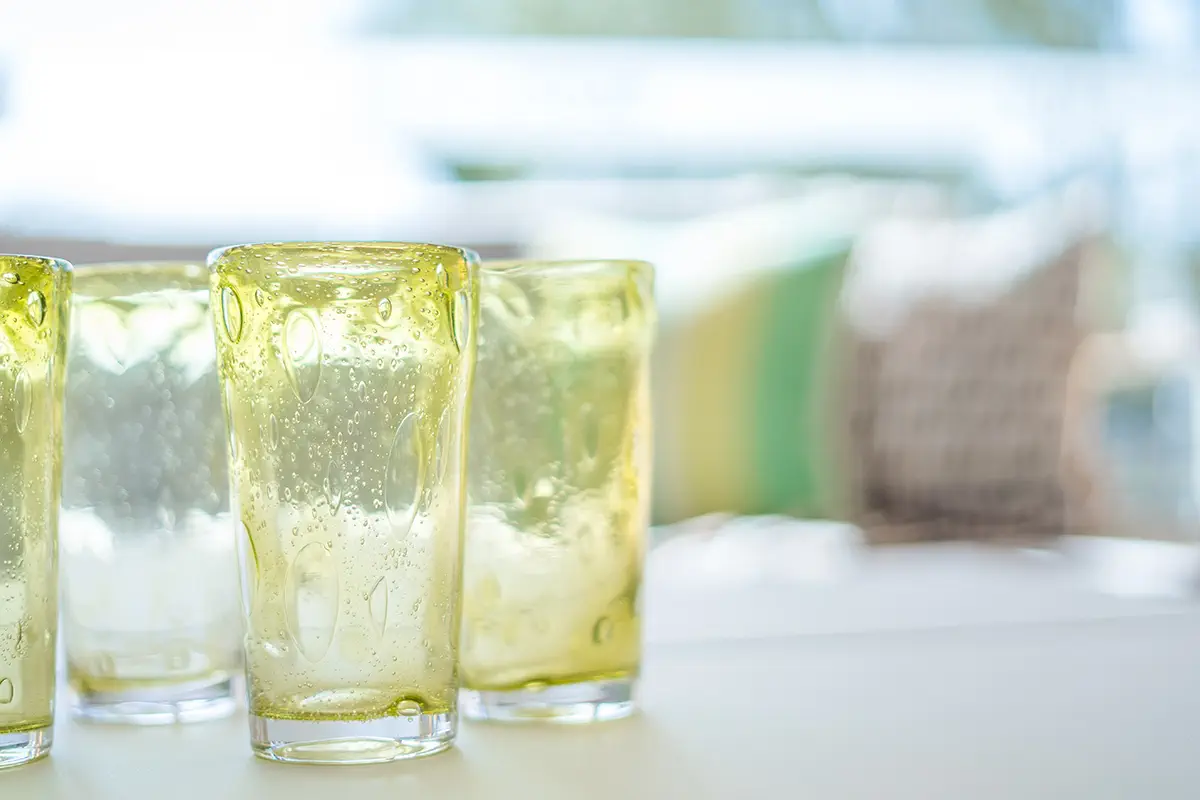 That represents a notable change from acquiring low-cost, cloned tableware with no personality to immersing oneself in a careful and delicate process of selecting distinguished pieces, including those finished in porcelain—among the most sought-after. A compendium of designs with irregular touches and characteristic reliefs to make your table a tablecloth worthy of display at your everyday or special celebrations.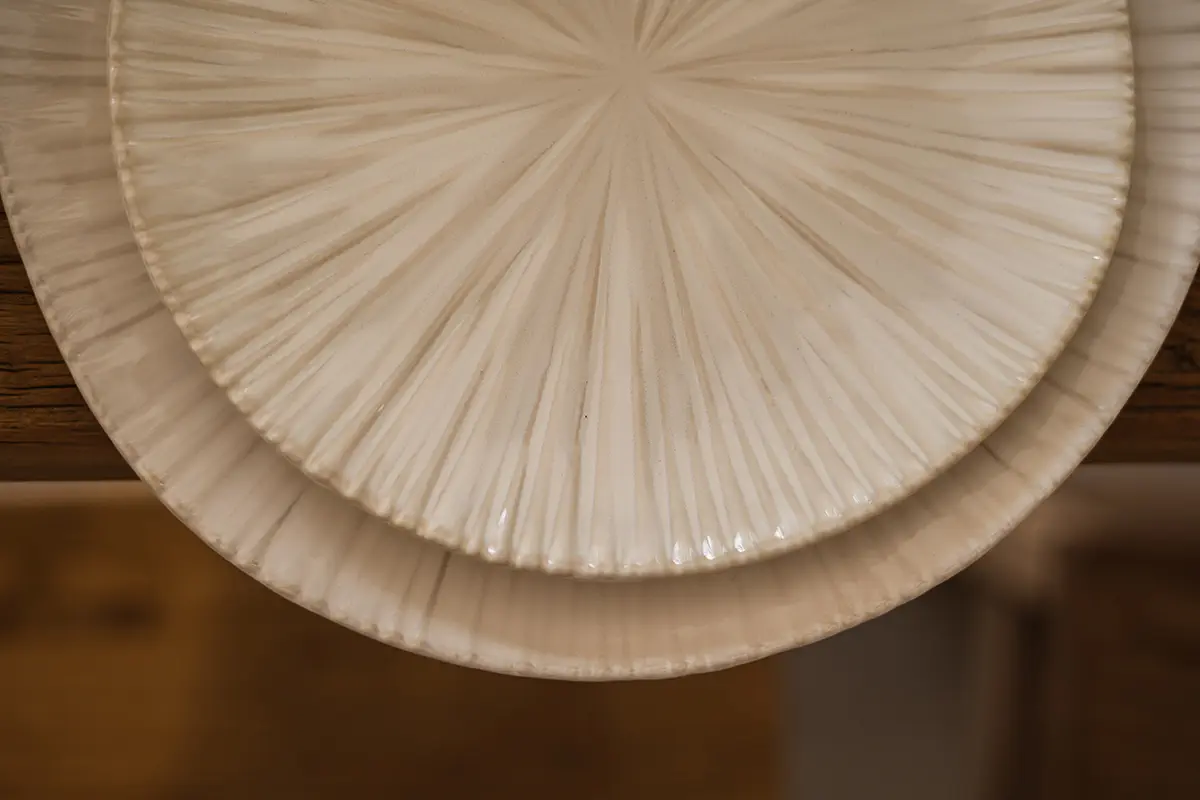 How to make your decoration warmer with objects made from wood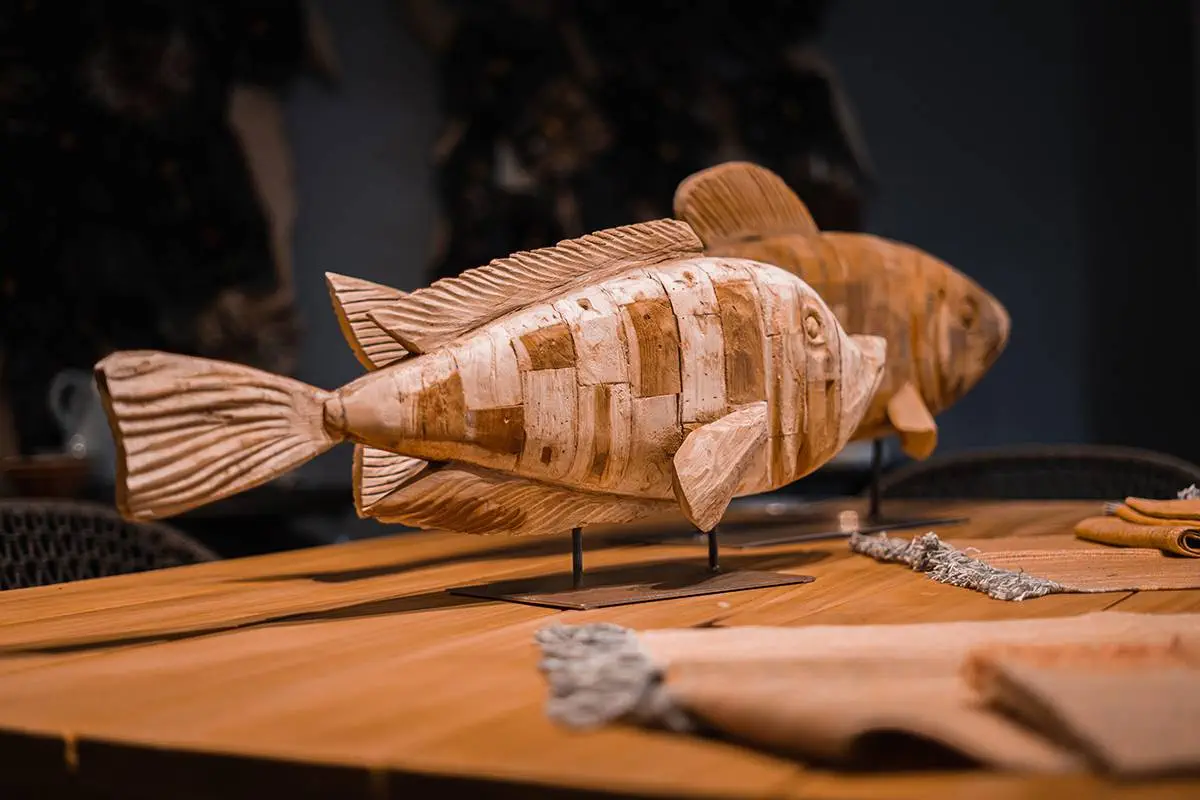 Wood gives the decoration of your rooms a very special kind of style Hand-cut objects, lamps, frames, trays, etc., are a set of accessories that provide the living environment a warmth that is difficult to reproduce with other materials.
The magic touch provided by original wooden parts infuses the room with a personality that captivates any person who enters it.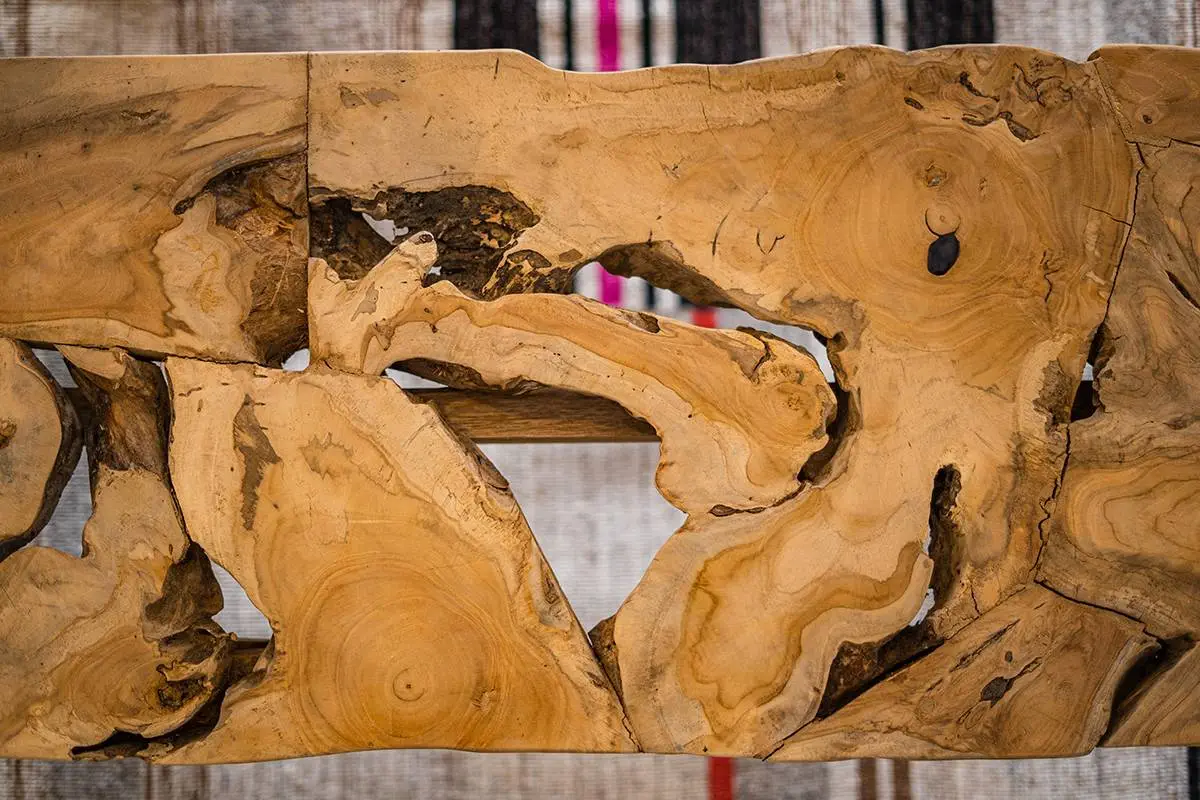 In interior design, anything may be called on to occupy a space, but few objects have sufficient depth and body to catch the eye immediately.
There are many possible combinations. Sometimes you just have to get hold of that article nobody has or has seen before. Sometimes, using an object outside of its usual context evokes originality.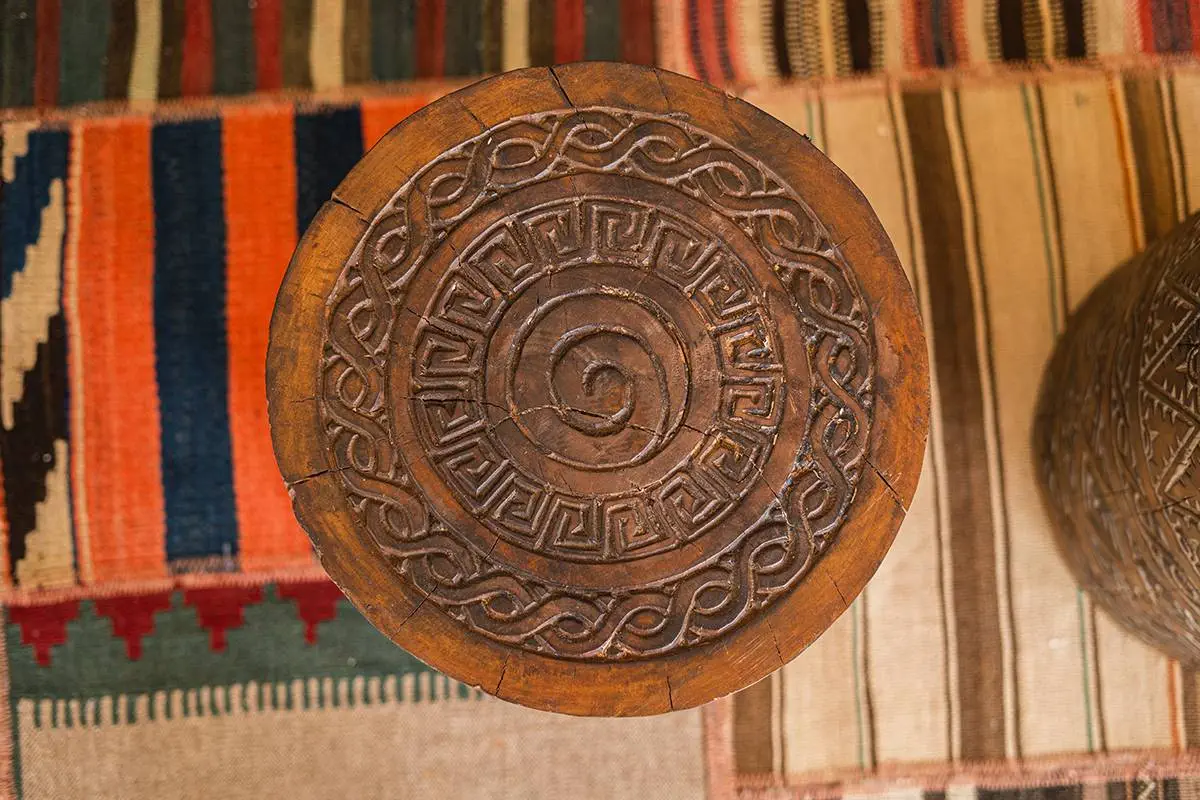 Natural fibres, greenish colours and handcrafted objects take centre stage
Although they have been present for a few seasons now, this year they have become the main focus, being present in most rooms in the home. We can find them on sofas, armchairs or chests of drawers where wicker and canvas make the most of their texture.
Handcrafted elements have always been unique and exclusive pieces, ideally created and hand-painted with geometric patterns, floral or marine motifs. Whatever the style, they provide a delicate touch that brings originality to your table.
As for the shades, emerald, olive or turquoise are the favourites. We see them not only in textiles but also in tapestries, bed linen and even rugs. When used in home decoration, it is guaranteed to be a winner, both in sophisticated settings, where darker shades of green predominate and in more casual ones, where it can be seen in combination with wood or greyish tones.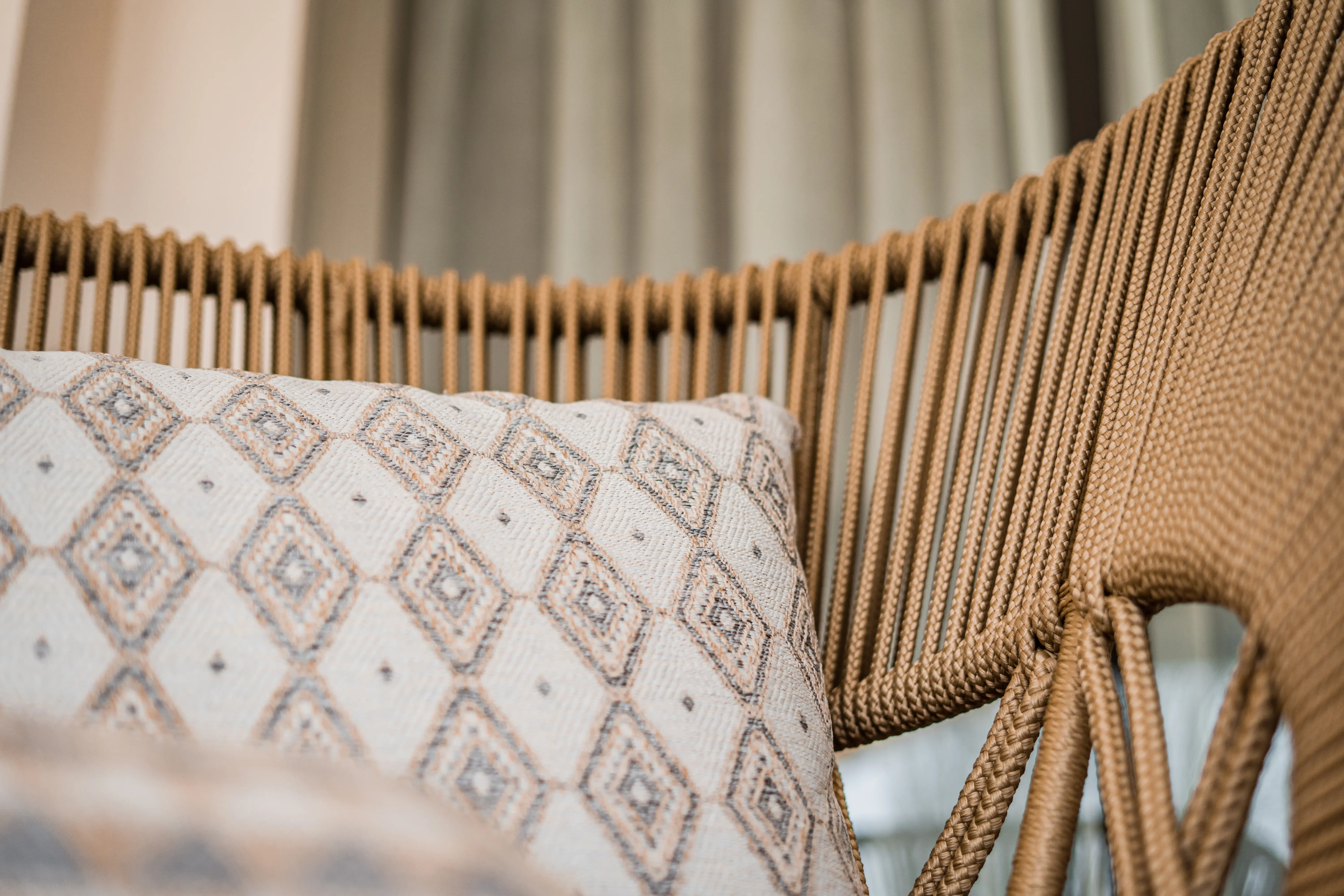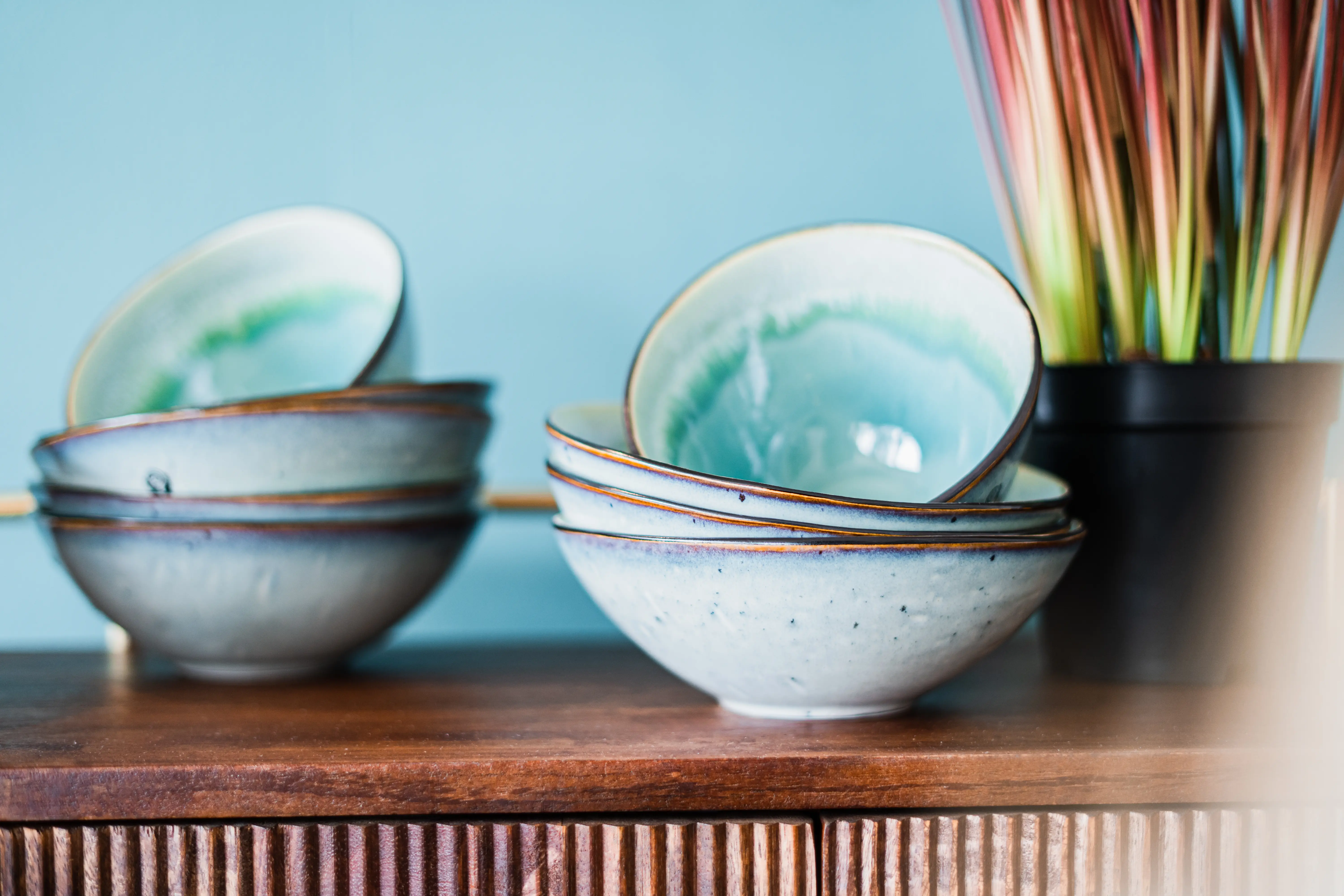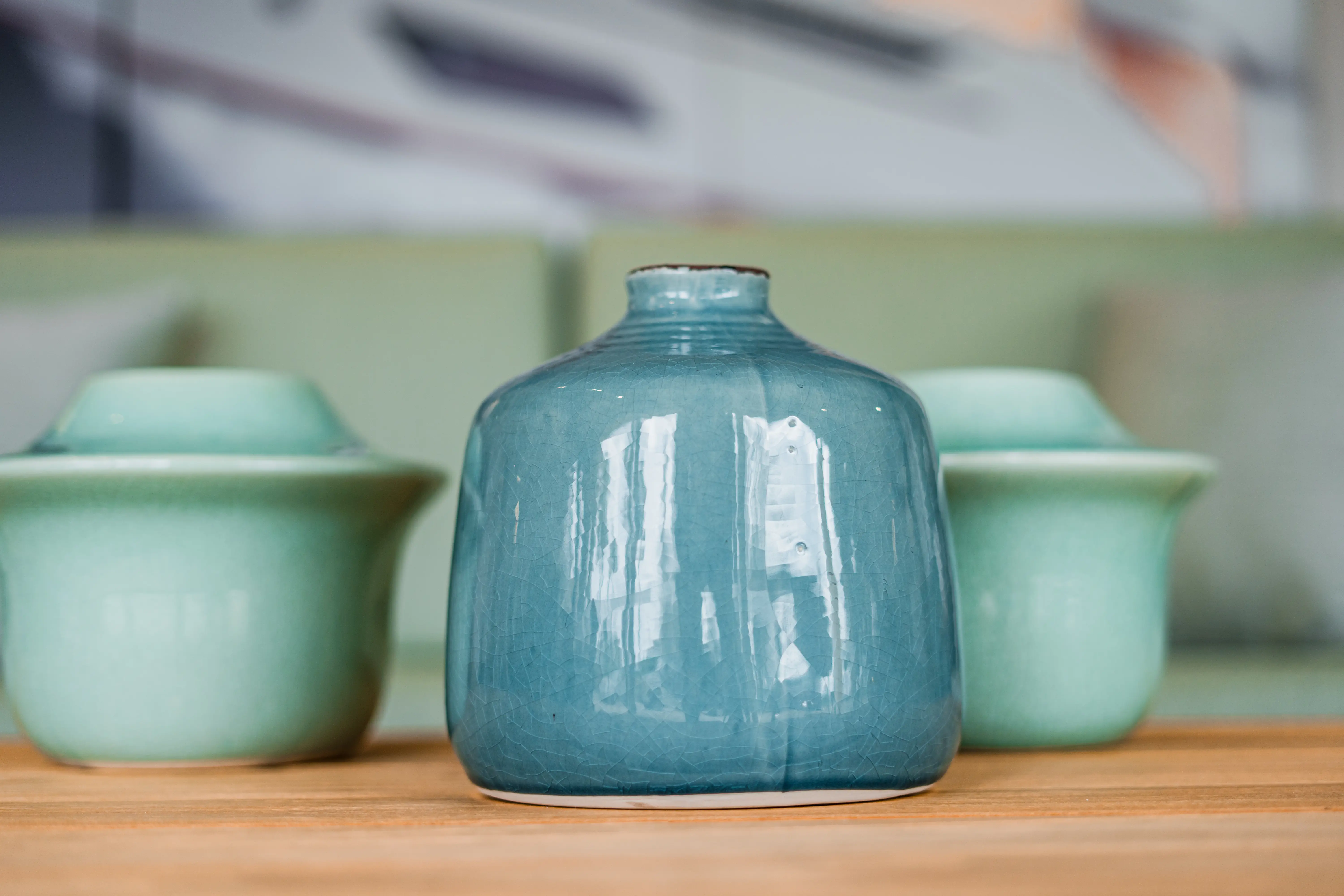 Organic ranges
Organic style used in decoration and architecture symbolises the fusion with nature, both in shapes and materials. Nowadays, organic shapes in furniture are also based on curves and volumes that remind us of nature.
These shapes bring warmth, simplicity and purity. Contemporary lifestyles seek a perfect connection between work and pleasure, and the boom of the seamless no longer leads to abrupt joints. Similarly, homes must adapt to our needs in every aspect of our activities.
In keeping with the natural trend, playing with neutrals and light is key, restoring the importance that white deserves, as well as designs that are harmonious with nature.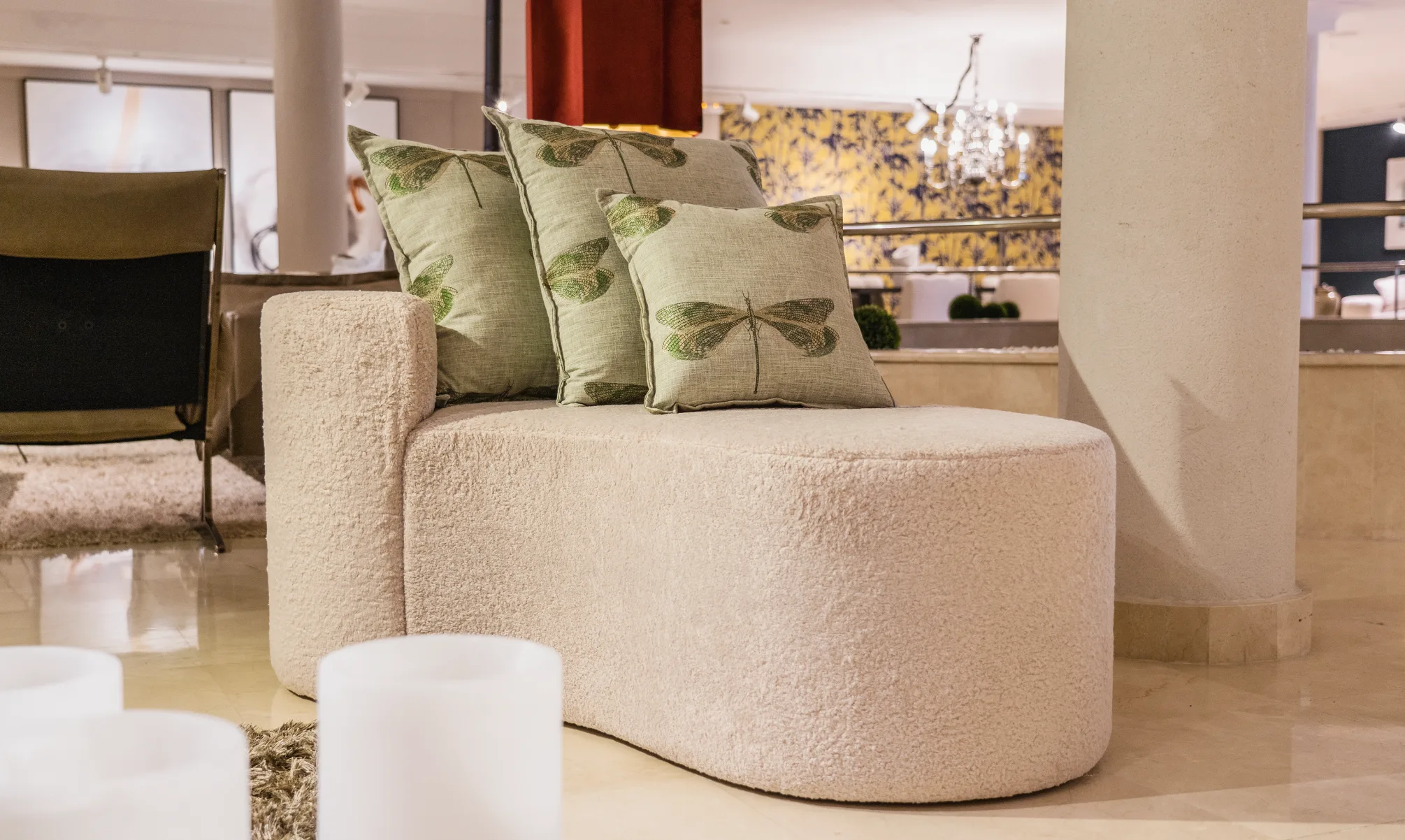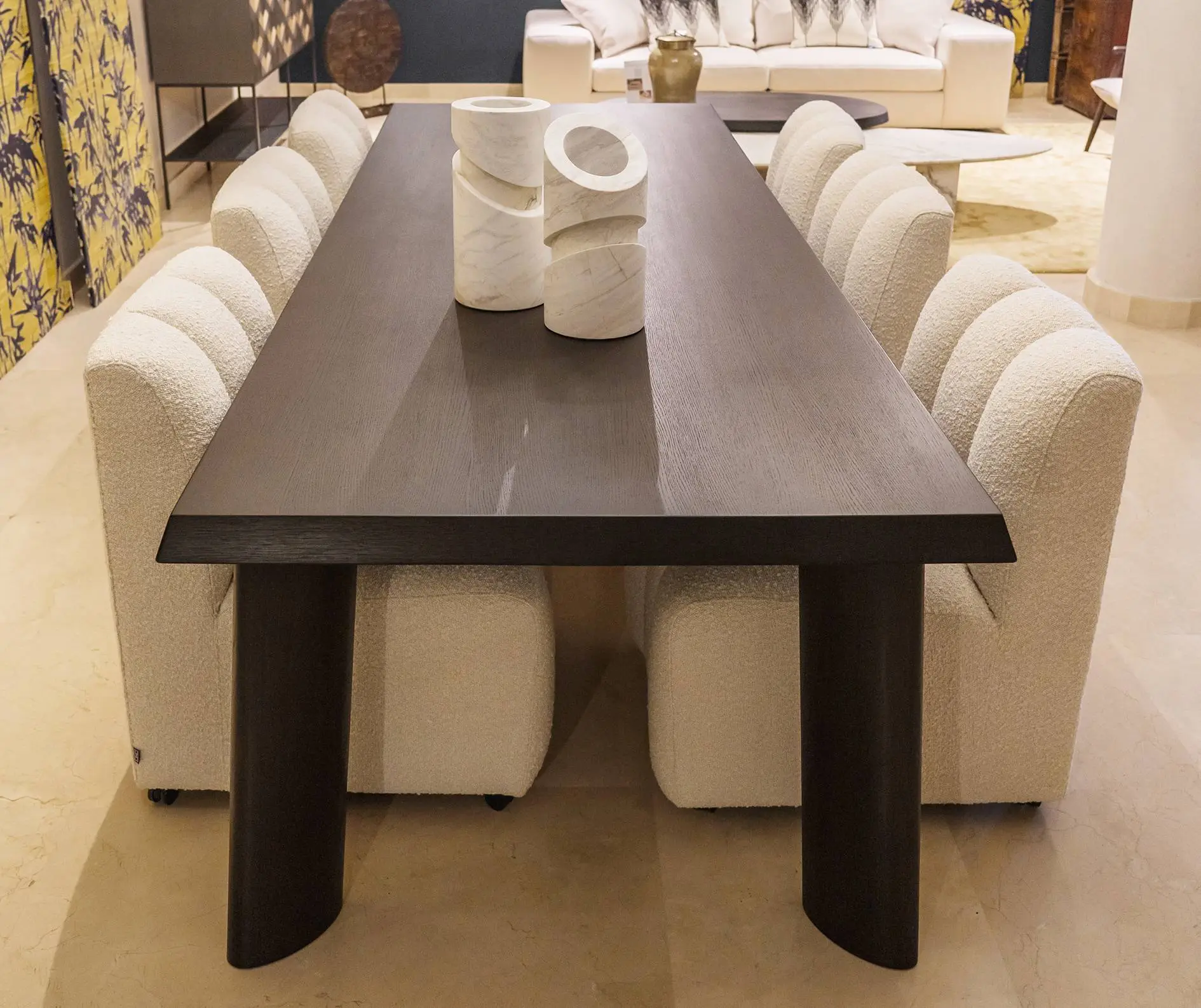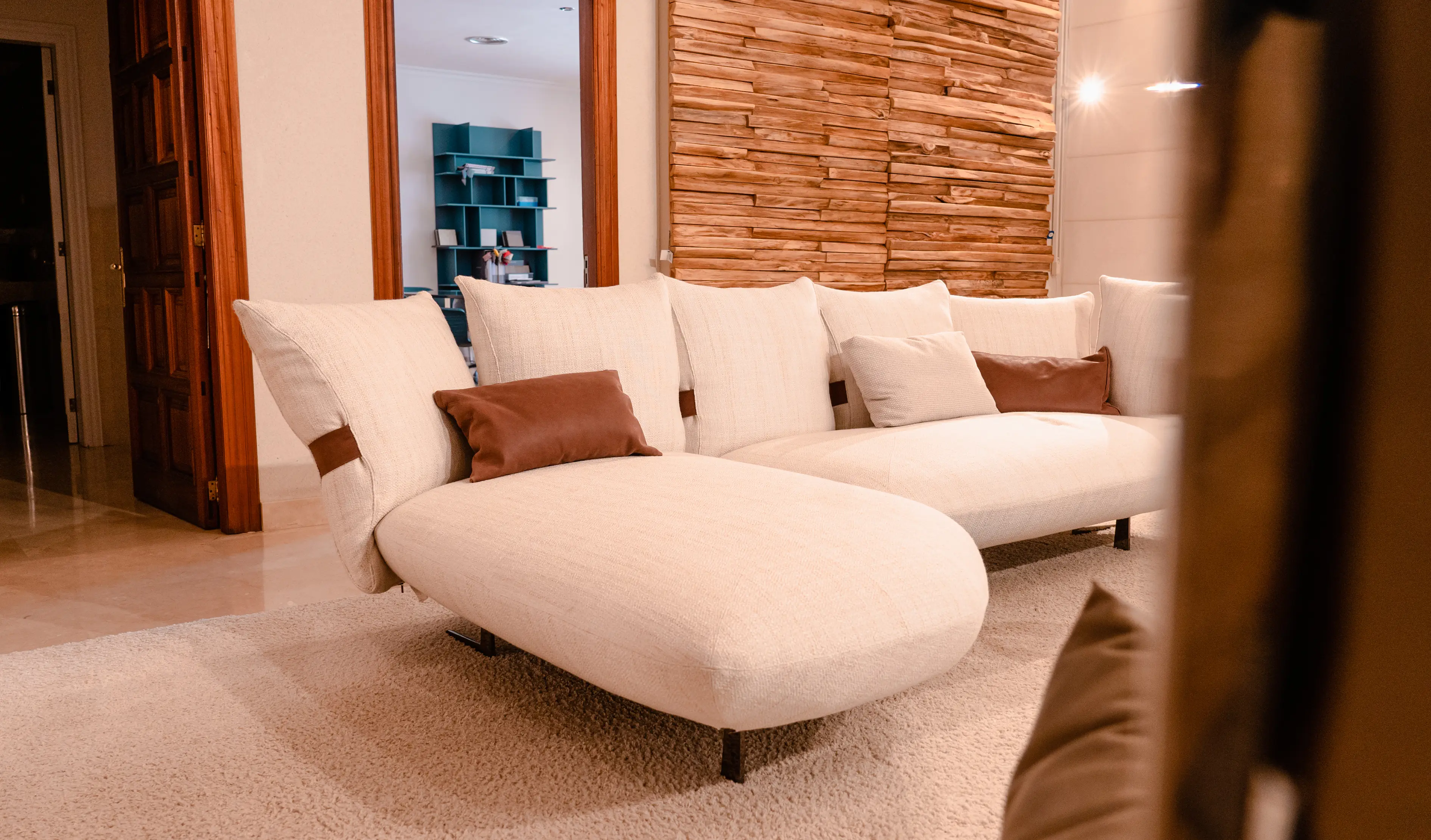 Very Peri, the colour of the year for 2022
Just a few days before the start of a new year, we already know the new colour of the year for 2022. Pantone has named "Very Peri" as the colour of the year that will set the standard for new upcoming trends.
This colour is characterised by the purple hue created by a mixture of blue and purplish red. According to Pantone, "Very Peri" symbolises a new light for the future in 2022. Decorating indoor spaces with the colour "Very Peri" will allow our homes to give off a cheerful and lively spirit for a year in which we will be looking for inspiration for creativity and hope in these times.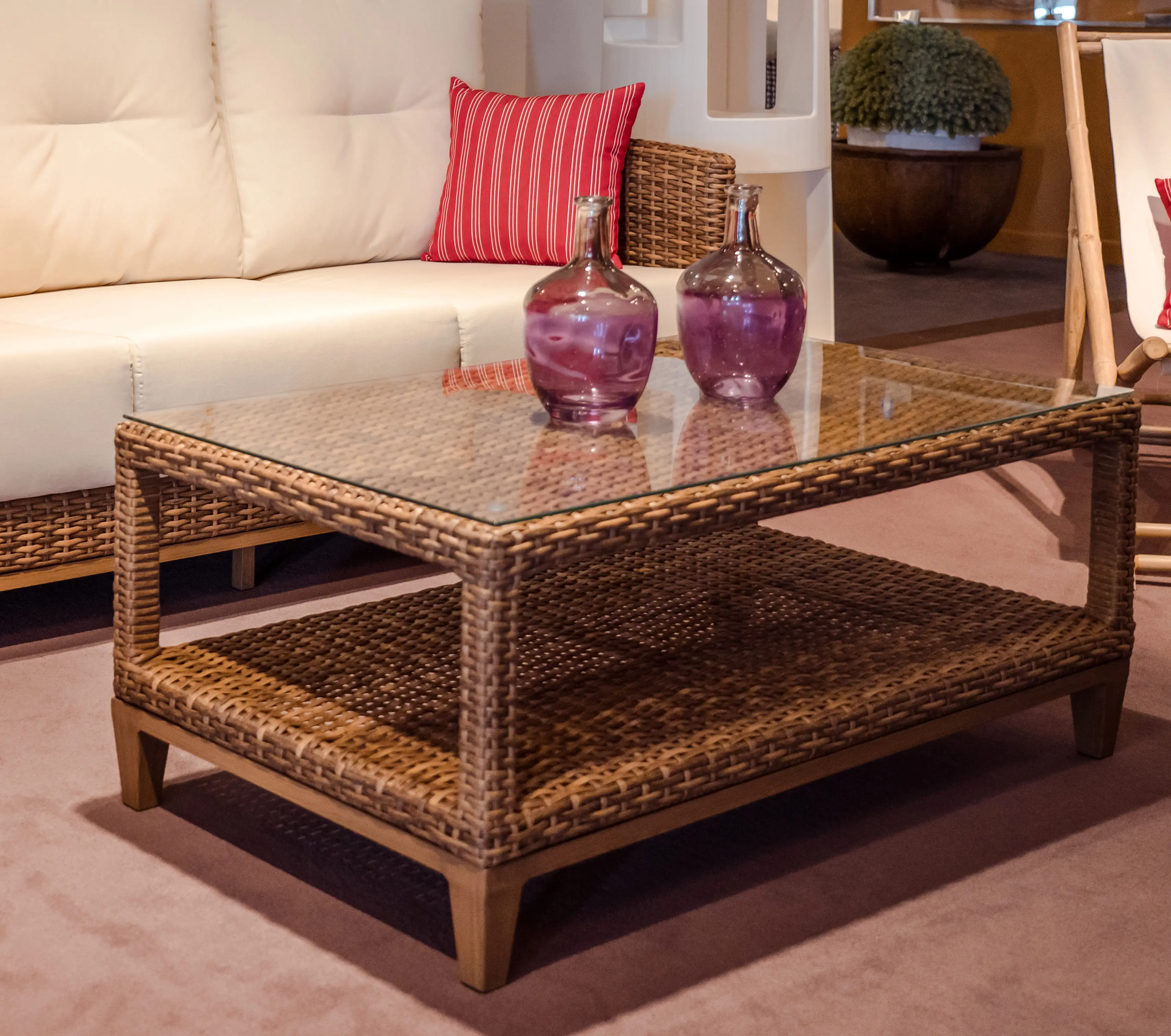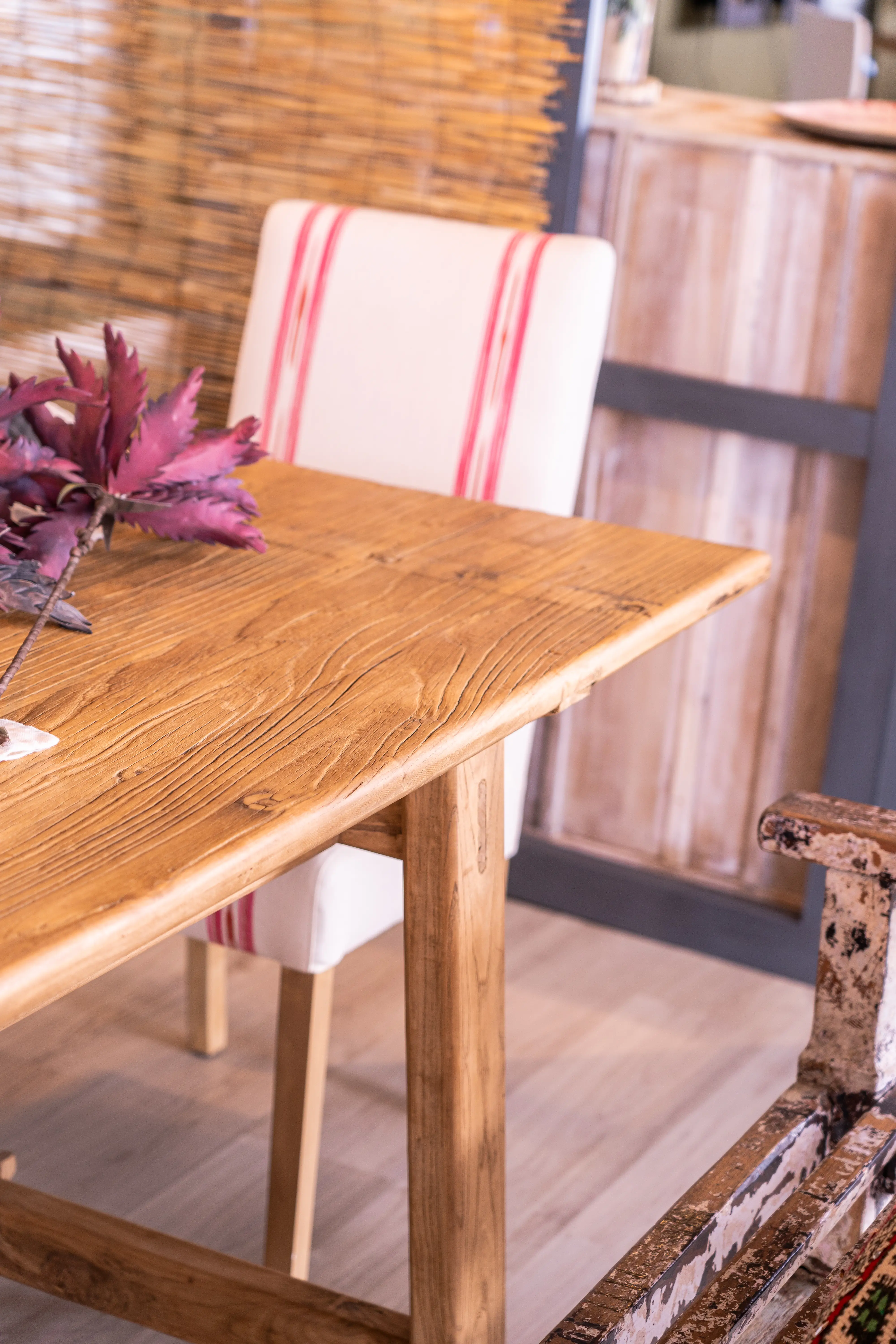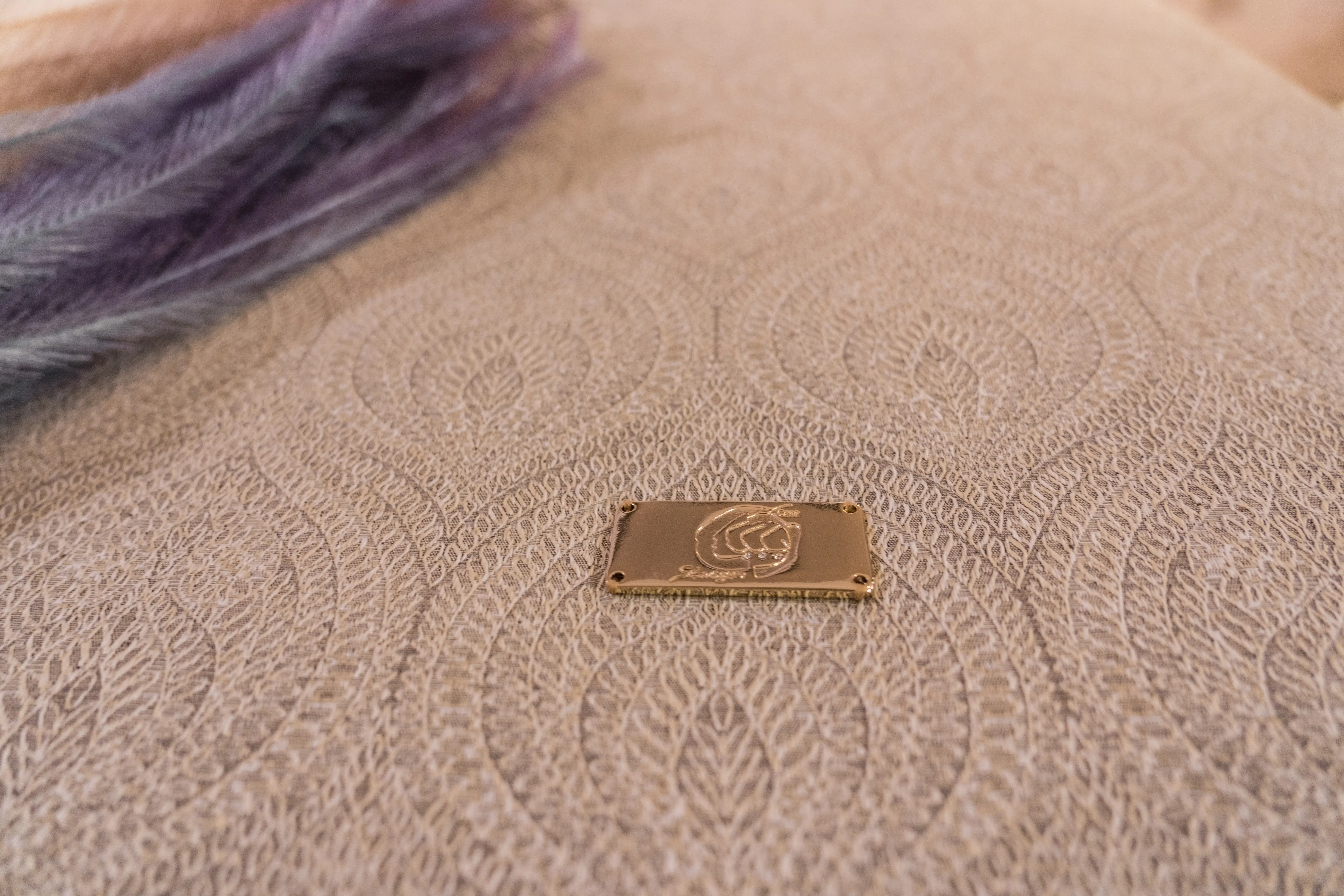 Setting the scene for Christmas
The arrival of December brings with it the start of the Christmas season. Our plans and therefore the decoration of our home revolve around it. Decorating your home with Christmas objects will give off good energy infused with moments of happiness and joy that these times bring to both the youngest and oldest household members.
During the Christmas season, the tables in our homes offer limitless possibilities for decorating with simple elements or a combination of decorations.
One by one, the touches on the Christmas tree also add up and create a great atmosphere in the home, bringing a lot of joy for those who experience these magical and special dates with a lot of excitement.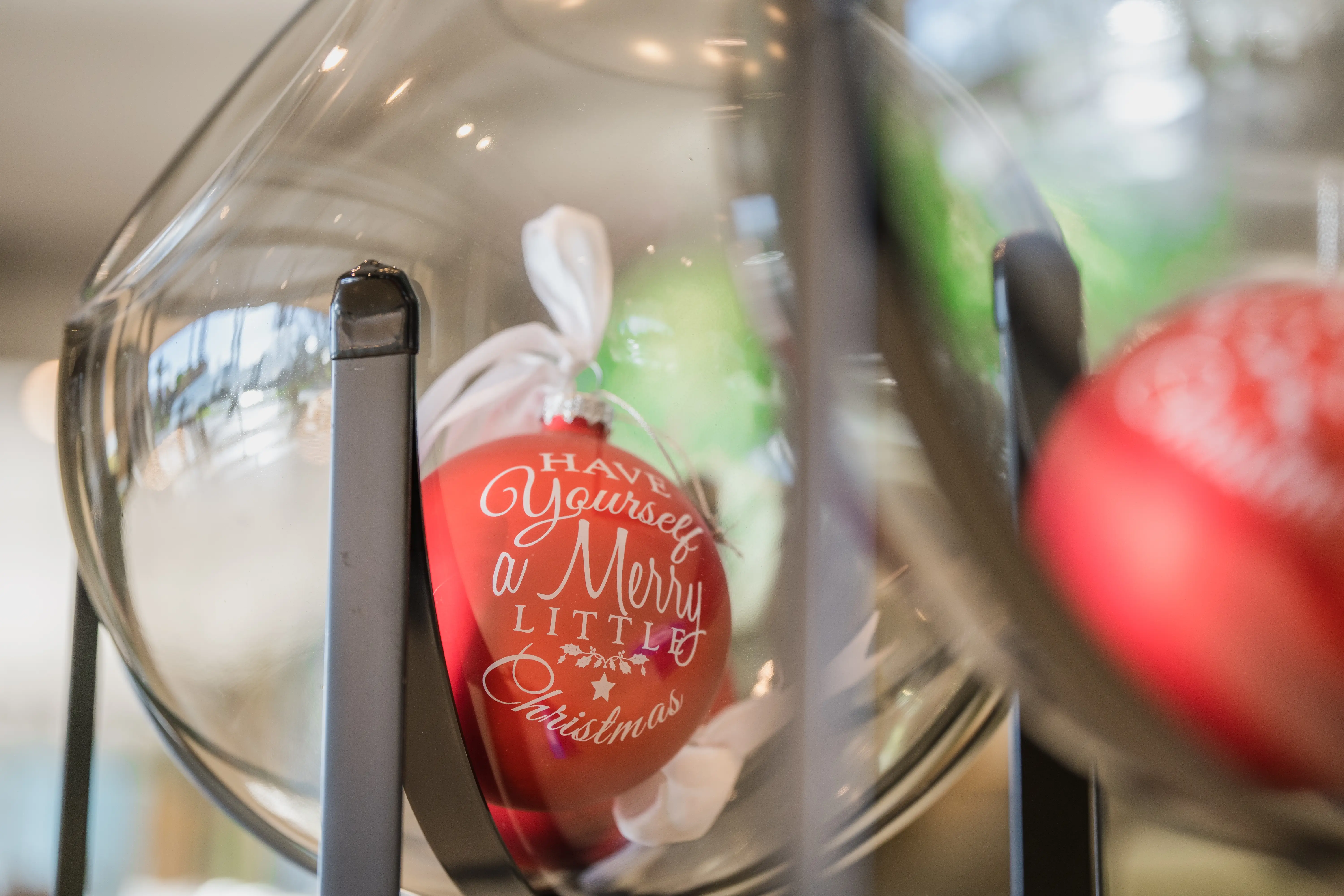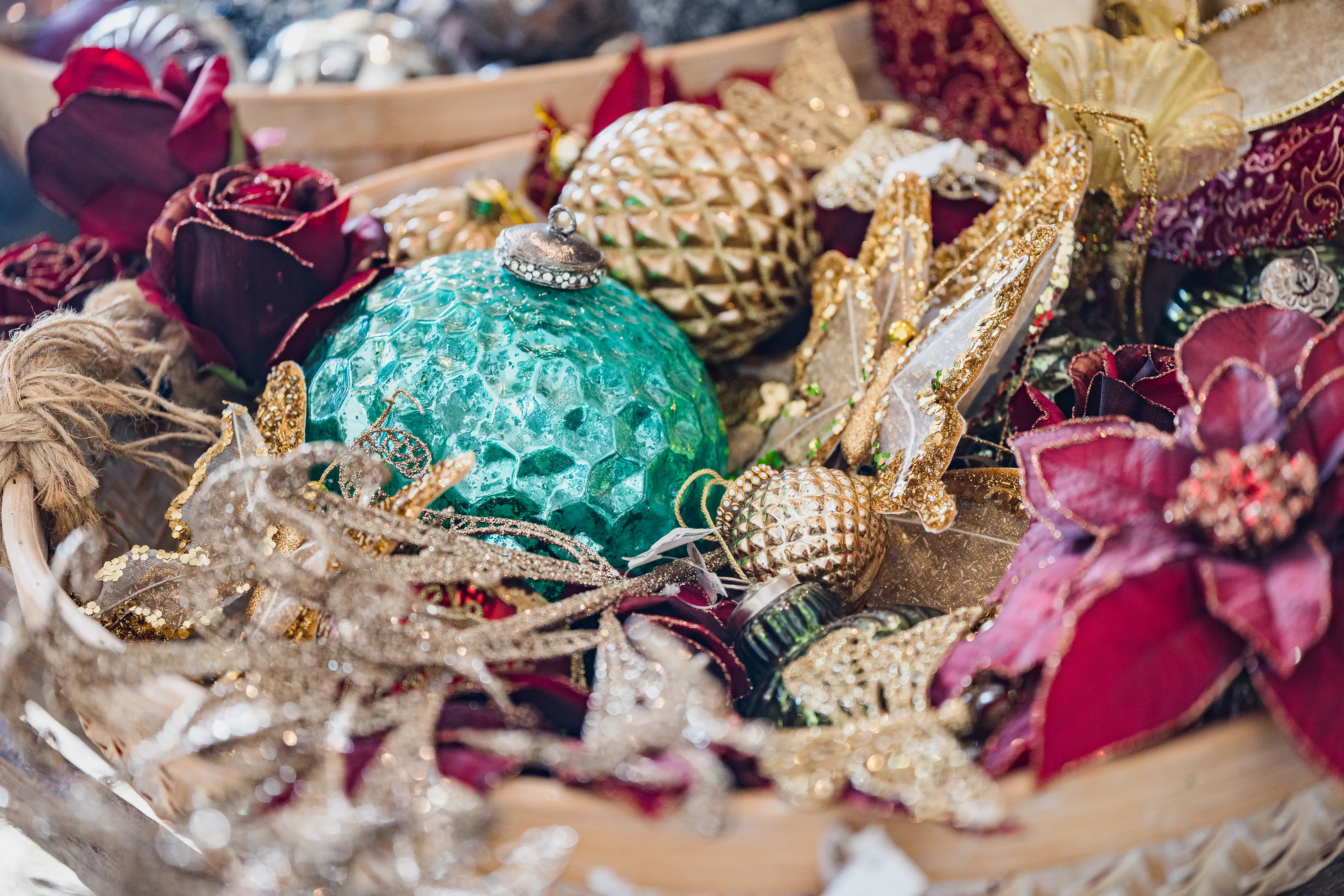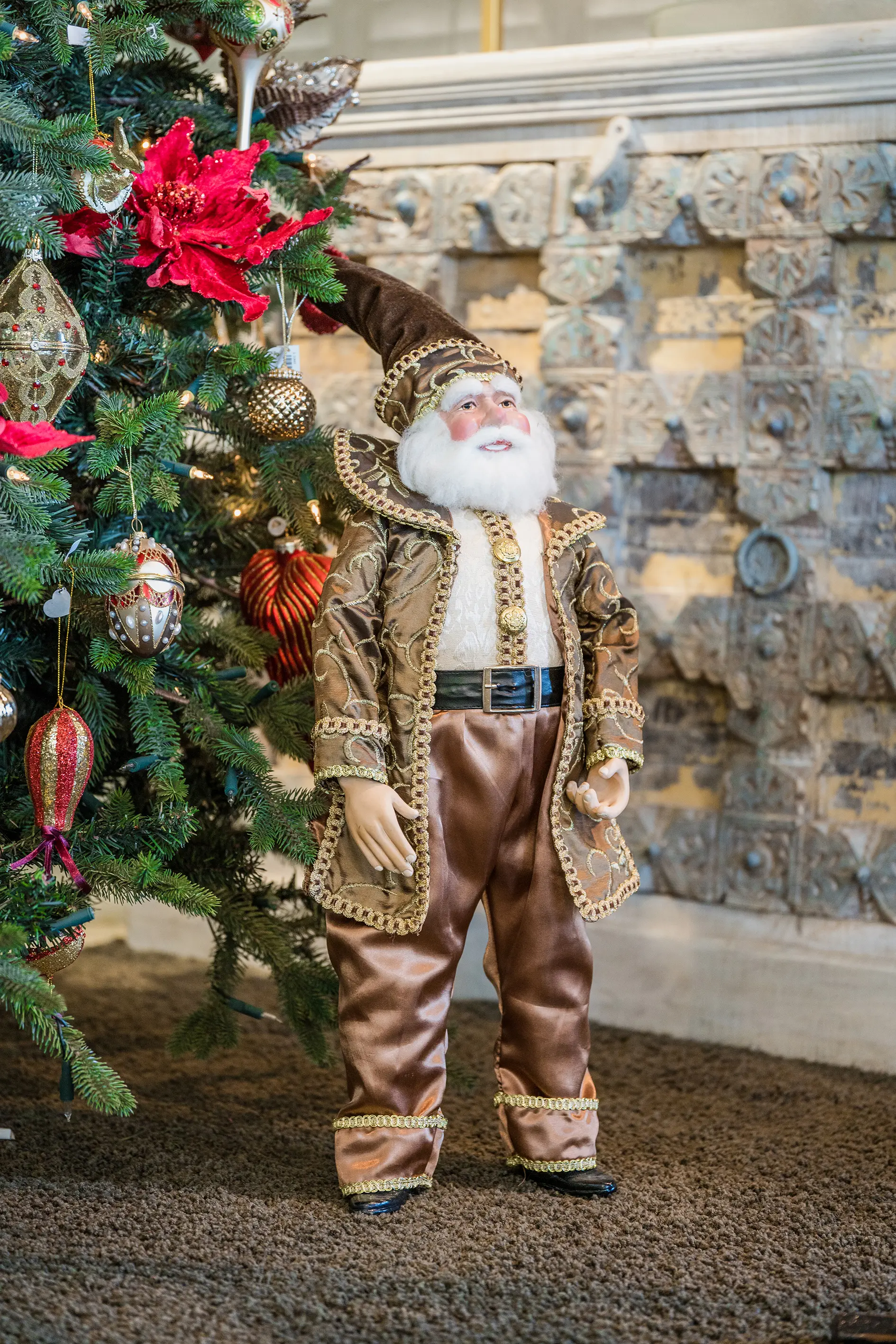 Rugs for every season
When talking about rugs, winter almost always comes to mind, but this decorative accessory is becoming more and more present in homes in line with the time of year.
In summer, rugs made of vegetable fibres are the most popular because they convey a feeling of freshness, lightness and go with virtually every style. They are perfect both indoors and outdoors, mainly on porches, covering the floor and at the same time allowing it to breathe, which is why summer rugs tend to be thinner. They enhance nautical and country surroundings.
There are those with a more traditional appearance and technique made of jute, hemp, sisal, cattail thread, cotton fibre. There are others woven with synthetic fibres, polyester, nylon or acrylic, which stand out for being very resistant and are ideal for areas with a lot of foot traffic.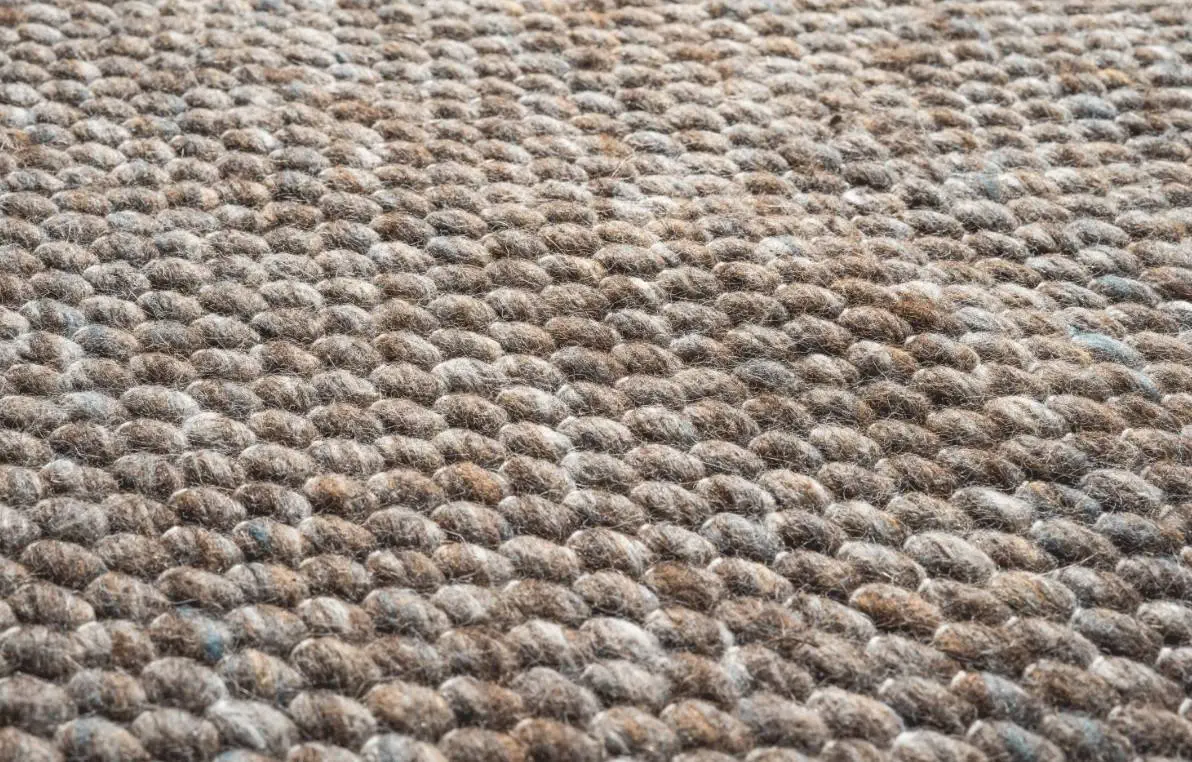 Most of the materials offer their natural shade and the possibility of dyeing them in order to give them the colour you want, which will provide them with a unique look combined with the natural colour. And yes, the colours in the rugs also have an influence, which is why in summer we choose pastel colours, white, yellow, sometimes combined with splashes of blue, turquoise or orange without them being too intense.
At Modelmon, we have a wide range of rugs for every time of the year, made with very different materials and techniques to suit all tastes.
What colour is the summer?
We could mention many different colours, as tastes differ, but perhaps the one that most purely conveys the idea and feeling of summer is turquoise.
Turquoise conveys serenity, calmness and joy. Although it can be used for decoration all year round, it's at its best in summer. Whether we want to enjoy it in a bedroom, living room, terrace or bathroom, it always works and provides many possibilities.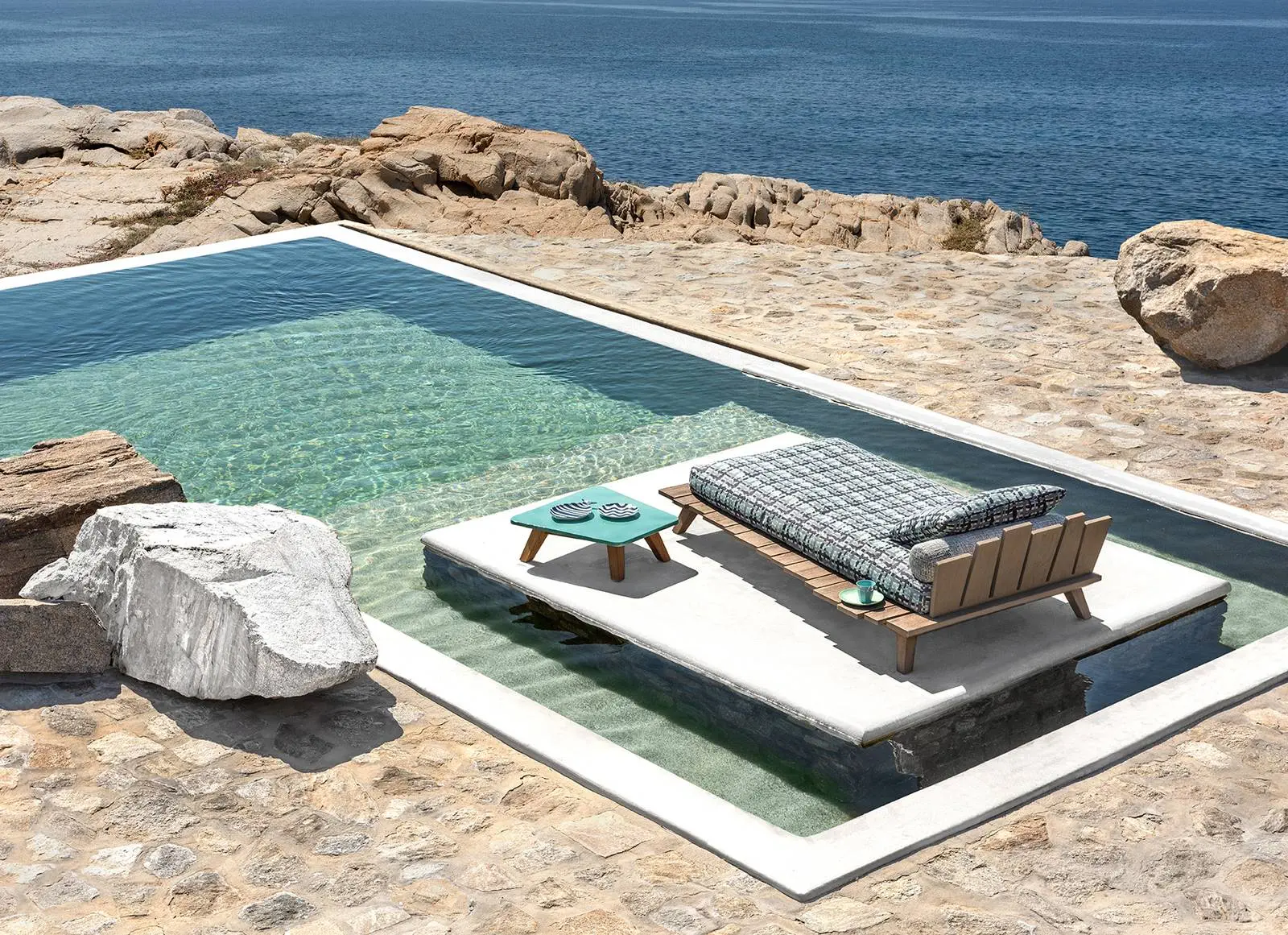 For the more daring among us, turquoise can be used on a wall, in textiles or even furniture. If you prefer small touches of colour, include a splash of colour using vases, a cushion or a decorative piece to draw attention to a more neutral environment.
The shades and tones of turquoise are so wide-ranging that it's possible to highlight certain tones over others, as well as to make things stand out alongside certain materials such as wood or iron.
Warm colours and winter textures
Is it possible to say that some colours belong more to one season than another? Maybe it is, perhaps because each season conveys a different sensation.
If we focus on winter, we'll find that earth colours are very fashionable this time of year, and we're definitely complaining. Here we're talking about browns, caramel and beige tones. Natural colours like sky blue, grey and orange mesh perfectly with them, adding brightness, calm and just a touch of freshness.
These are all ideal options when decorating in autumn and winter as they give off warm and relaxing vibes. Pair them with whites and greys to create a soft palate that will make any room enticing.
Caramel, terracotta and cinnamon are a magnificent selection of colours for painting your walls or, for the DIY-averse, they make a great choice for cushions and textiles.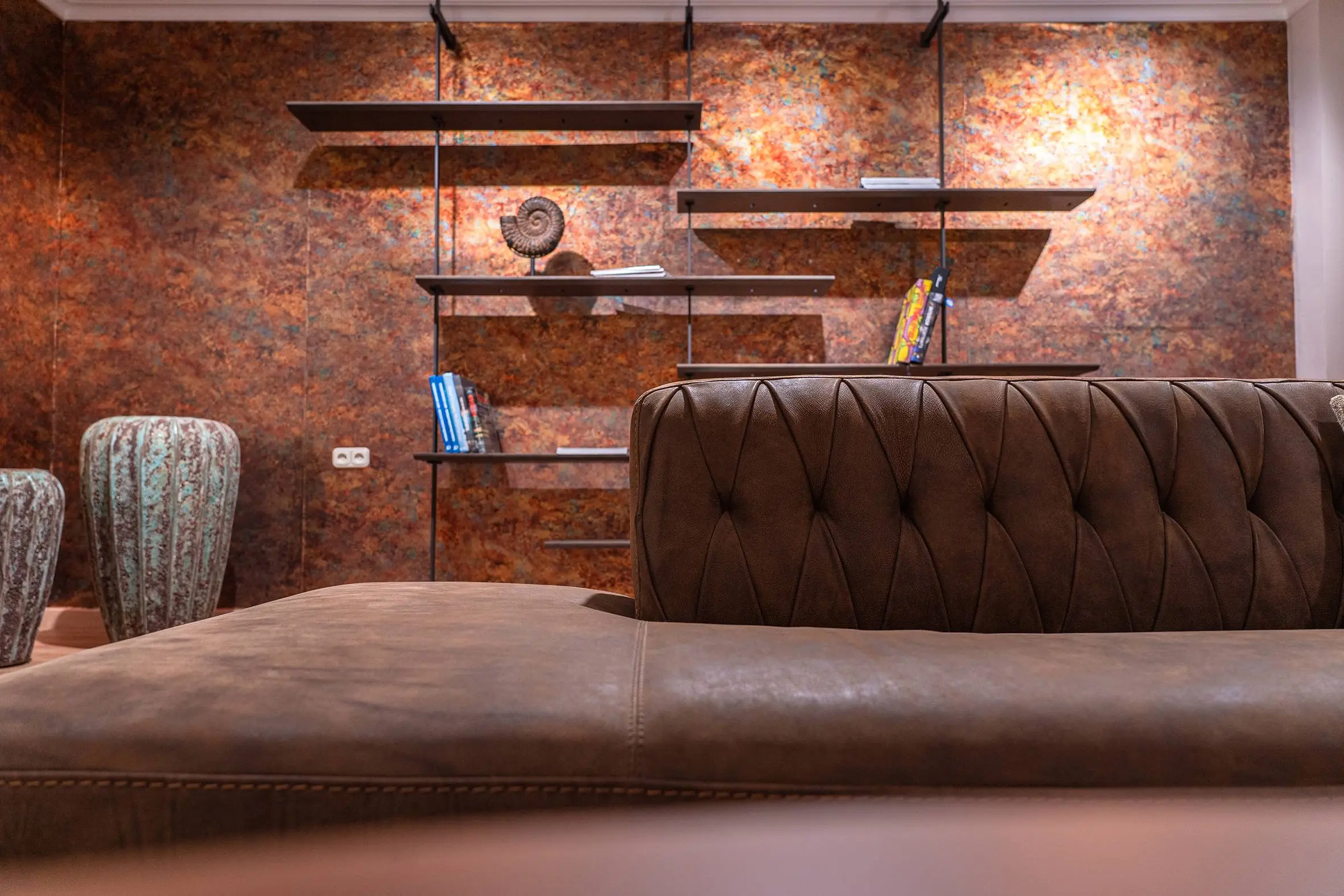 When talking about the ample range of earthy tones available to us, we mustn't ignore walnut, with its exceptional natural tan colour and the unique shapes we can find in its grain, a distinctive and characteristic feature of this type of wood. The material is currently experiencing a boom thanks to its great durability, and it can be used in chairs, bedside tables, beds, and even decorative items.
Wood provides substantial warmth while also being greatly versatile; one could even say that it is a must-have during the colder months of the year to help create a warm and welcoming atmosphere.
In these coming months, what's better than kicking back on a comfortable sofa, all cosy and snug, wrapped in a soft blanket and surrounded by warm cushions?
At Modelmon, we offer a vast palette of colours, textures, patterns, finishes and accessories for our clients to choose from when decorating or covering their furniture. With its team of master craftsmen boasting a wealth of experience working with textiles, our dedicated department provides its expertise to guarantee a first-class service.