It's time to make the most of the open air this spring and summer season now that the good weather is finally here!
Close your eyes and imagine it's a beautiful summer day and you're sat in a terrace, revelling being out in the open. You choose the time – maybe it's the morning or the afternoon, or maybe even at sunset or in the tranquillity of night.
You're eager to go outside and your terrace is ready and waiting for you to take advantage of the warmth. Depending on the time of day that you choose, the colours that you envisage will be different. One thing that won't change, regardless of the time or place, is the texture of the fabric used for the sofa on which you're sitting, or the refreshing sensation of that first sip of your favourite tipple from your chosen glass.
Will the furniture adorning your outdoor area be made from rattan?
If so, it's the perfect type of material as it is resistant, flexible and boasts amazing natural beauty, teasing you to come and while away the pleasant summer days.
Opt for terrace furniture with an aluminium frame and decorated in polyester rope to bring the sea breeze to your own private space. Natural and synthetic fibres and padded multi-fibre tissues will open up an endless world of possibilities for you to enjoy. Don't forget about the timeless classics, wood and iron, which should always make an appearance.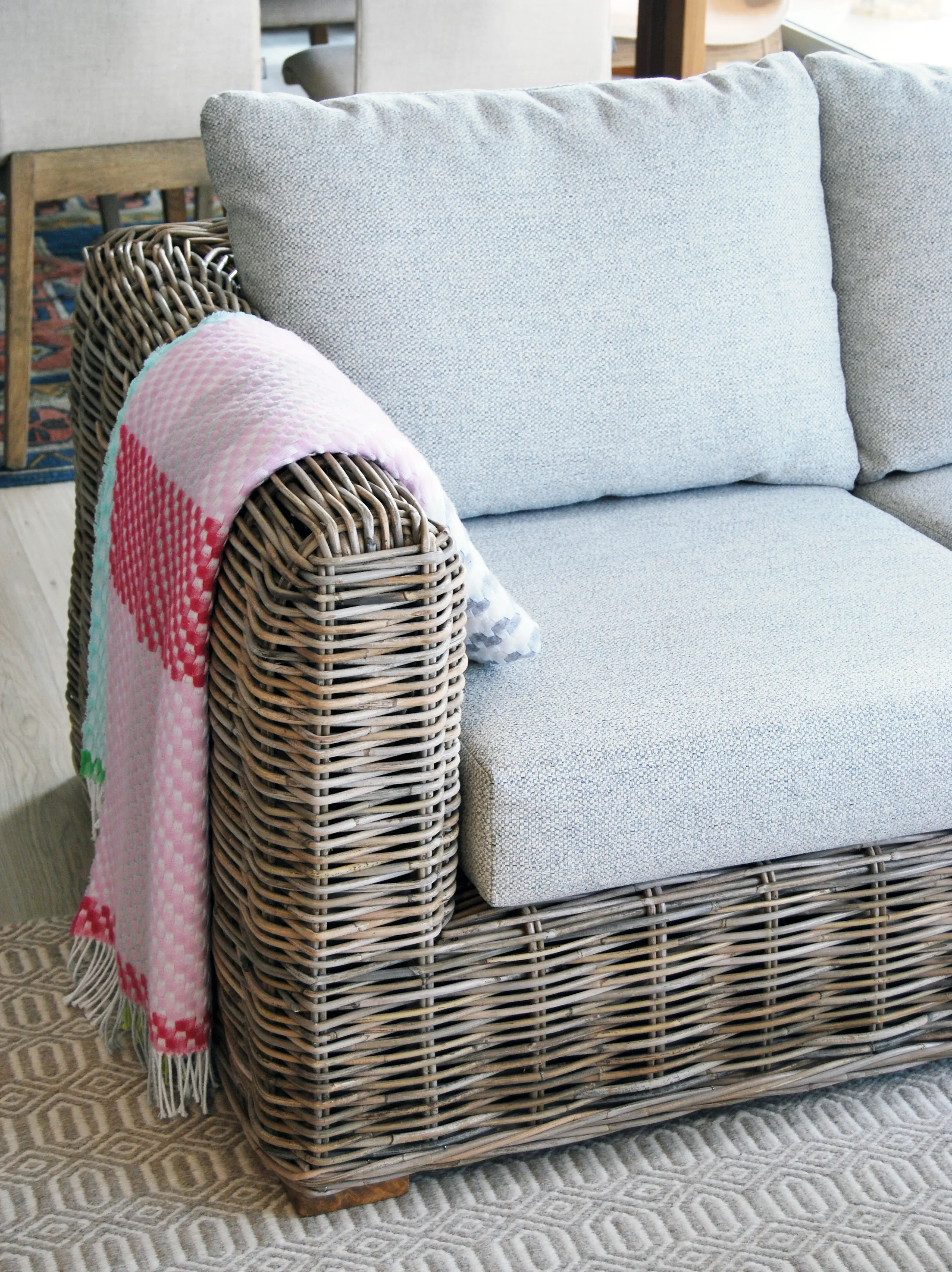 If lunchtime is your favourite moment, your table will be adorned with delicate white ceramic crockery and blue nautical designs, or maybe splashes of green or pink for countryside terraces.
After relishing a gourmet meal, it's time for relaxation, so you'll want to lounge around on some cosy cushions featuring a summer pattern or a blend of estival colours, as chosen by you.
Decorative objects like lanterns, made from natural fibres such as rattan, wood or metal, will help create a unique environment, taking centre stage in the evening when the sun starts to disappear. Baskets, flower pots, table centrepieces, fountains… The possibilities are limitless and you can match them with the colour scheme you have chosen for the rest of your decorations, creating your ideal combination! Or why not multicolour décor?
Sway gently in the sea breeze or the countryside zephyr while you close your eyes and let yourself be carried away by the noises surrounding you, rocking to and fro in your swing seat, an exclusive, contemporary item that has been used for generations. It's the perfect touch of comfort for ultimate relaxation.
Have you thought about what your ideal terrace would be like?
At Modelmon, we'd love to help you make this a reality, and we'll guide you step by step in carrying out your dream project.