Is it possible to say that some colours belong more to one season than another? Maybe it is, perhaps because each season conveys a different sensation.
If we focus on winter, we'll find that earth colours are very fashionable this time of year, and we're definitely complaining. Here we're talking about browns, caramel and beige tones. Natural colours like sky blue, grey and orange mesh perfectly with them, adding brightness, calm and just a touch of freshness.
These are all ideal options when decorating in autumn and winter as they give off warm and relaxing vibes. Pair them with whites and greys to create a soft palate that will make any room enticing.
Caramel, terracotta and cinnamon are a magnificent selection of colours for painting your walls or, for the DIY-averse, they make a great choice for cushions and textiles.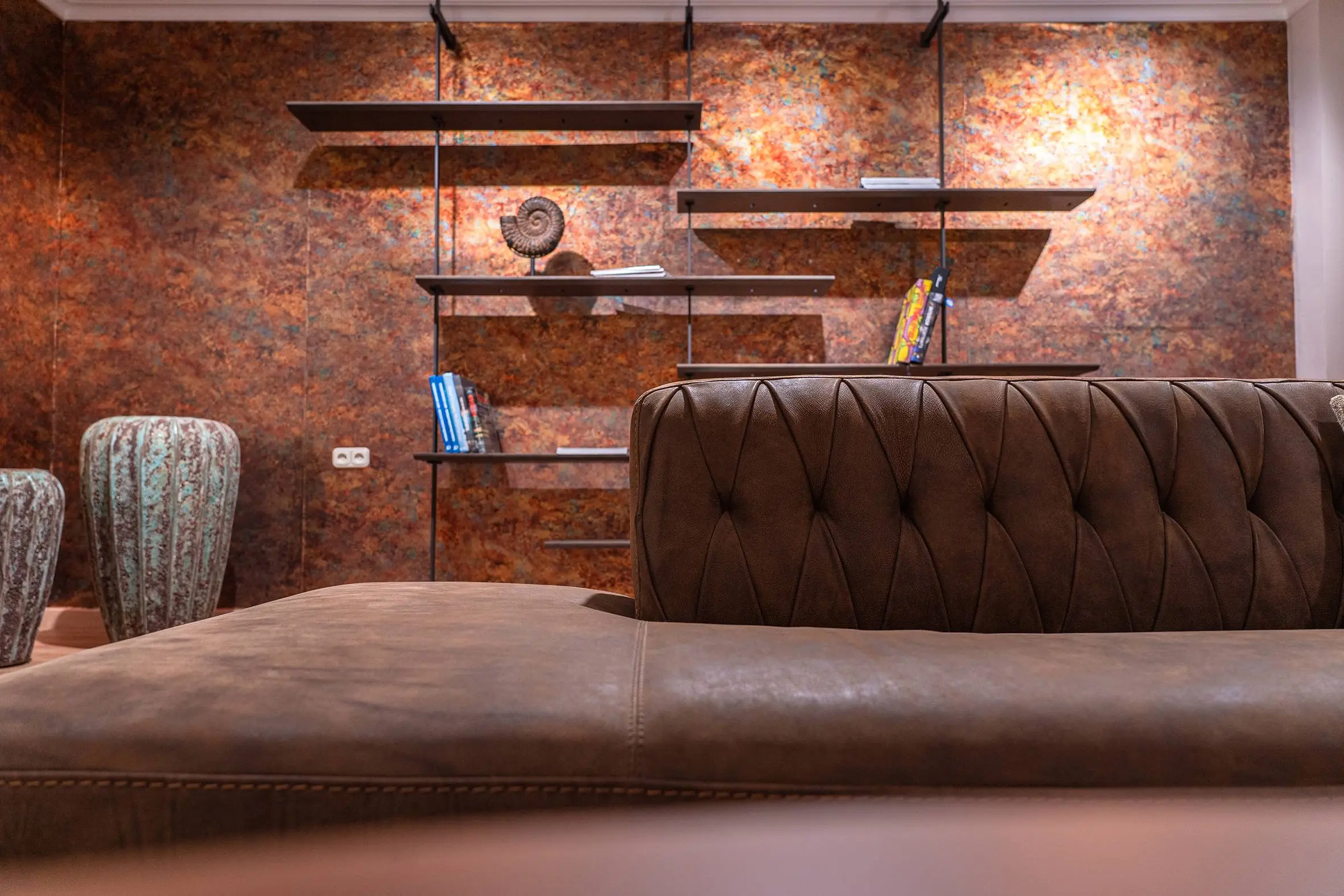 When talking about the ample range of earthy tones available to us, we mustn't ignore walnut, with its exceptional natural tan colour and the unique shapes we can find in its grain, a distinctive and characteristic feature of this type of wood. The material is currently experiencing a boom thanks to its great durability, and it can be used in chairs, bedside tables, beds, and even decorative items.
Wood provides substantial warmth while also being greatly versatile; one could even say that it is a must-have during the colder months of the year to help create a warm and welcoming atmosphere.
In these coming months, what's better than kicking back on a comfortable sofa, all cosy and snug, wrapped in a soft blanket and surrounded by warm cushions?
At Modelmon, we offer a vast palette of colours, textures, patterns, finishes and accessories for our clients to choose from when decorating or covering their furniture. With its team of master craftsmen boasting a wealth of experience working with textiles, our dedicated department provides its expertise to guarantee a first-class service.